The elegant elephant joined the scene today,
her wooden flanks reflected the morning sun.
Yesterday saw the arrival of The Three Graces,
their beauty enhanced by the ease in their bodies.
Each day a new guest: Buddha, a blue heart, a candle…
and so it shall be as this Advent unfolds.
Dear Friends,
I'm trying something new this Advent season. I'm creating my own nativity scene with figures and symbols that are tucked away in our house. The Three Graces is a statue passed on from my mother-in-law, a light is shining through Corinne's dragonfly candle holder. Each comes to the table to await the birth of Love, each opens my heart in new places as I wait with them.
My intent, as I sit with the scene each morning, is to allow the next choice to emerge from my prayer. I trust the quiet space before me, I'm having "tea with the dawn."* I resist the voice that tells me I must set up the nativity as I always have. I'm changing and so is my prayer in this holy season of Advent.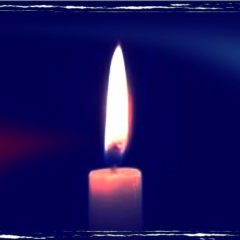 Shepherds, sheep, wise men and camels searched for the Light of Christ throughout time. Their journeys to the stable, year after year, showed me the way so that I too can kneel before Love's arrival. Some came with gifts, all came with wonder, what do I bring on the path to Bethlehem?
My nontraditional nativity allows me to respond to that question with real answers. The carved elephant carries the weight of concerns and fears that I've kept to myself. The Three Graces share their loveliness as I wish to share mine, with grace and humility. The Buddha honors the Divine in you and I, while joining in this time of expectation. Each day a new guest will arrive at this crossroads of faith and a new part of my story will open up to the promise of Love being born, once again.
until next time, Lisa
* the image is a gift from Macrina Wiederkehr's "Prayer of the Teacup"