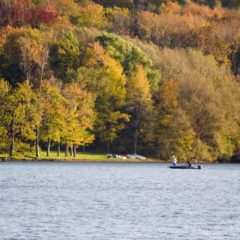 As a child, Lisa rode her bicycle through the walnut groves of Northern California and dreamt of big adventures. Today, she walks and rides a bike around Lake Beseck in Connecticut, sorting out the adventures that life brings every day. A series of early losses catapulted Lisa on a path of reflection and healing that informs her writing, teaching and witnessing the amazing unfolding of hearts that appear before her.
Through meditation with the Spiritual Exercises of St Ignatius, Lisa heard the invitation to bring her light to the world. Masters degrees in Education and Theology in hand, her professional development as teacher, adjunct professor, campus minister, chaplain and spiritual director developed the skills and passion for enabling others on their path toward wholeness and healing. Lisa's personal journey has led her to the depths of grief and the heights of ecstasy, as she places full confidence in the Divine, the Source of Light, the Seat of Wisdom, God.
Meister Eckhart explains,
"When the Soul wants to experience something she throws out an image in front of her and then steps into it."
Lisa trusts life's invitations and images as doorways into wisdom, healing and love. In ministry, she offers an authentic, intimate presence to enable others to walk through their own doorways, trusting their Soul's call. Grounded in non-dual teaching and the mystery of ongoing transformation, she uses writing, speaking, leading worship or retreat and deep listening to support good in the world.
With love and humor, Lisa embraces wisdom from many sources including Winnie the Pooh who said, "Never fear the shadows, they simply mean there's a light shining somewhere nearby." A Board Certified Chaplain, trained Spiritual and Retreat Director, and Associate with the Sisters of Mercy, Lisa Irish brings a presence of hope into her various ministries.
Mercy foundress Catherine McAuley says,
"We should be as shining lamps, giving light to all around us."