Dear Friends,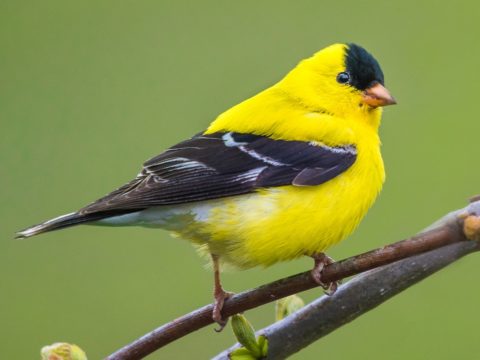 Spring has arrived at Lake Beseck! New life in the form of yellow-er goldfinches,  greening tree branches, and bright, red tulips popping up to say, "Hello!" The birds sound so happy! Trills call out, tweets and ch-ch-chats follow, geese honk as they stop by for a visit – but not for long, if the swans have their way. Strong swan wings create music as they flap in flight, chasing the geese or anyone who dares to trespass. New life on the lake, and I find myself, once again, grateful for the rhythm of seasons that invite reflection. I am grateful for the invitation for new life within myself, as well.
You have been on my mind, friends, April is almost over – how did that happen? I have been busy and fully engaged, I know that's part of the reason that time is passing by so quickly. I have also been aware of the fullness of a day, the richness of a moment, for I have learned to slow down in new ways. The pandemic demanded that, I believe, it was a year like no other. This Spring is like no other, as well, isn't it? New life is being birthed in each of us sitting upon our dear Earth. (I am mindful of my "sister" in Australia, whose seasonal rhythms are the opposite of mine, but no worries. New life and Spring extend beyond time and space, they are invitations to the soul.)
I was gifted with another invitation for my soul this week, it came in the form of two little girls. Five year old and four year old little packages of wonder and delight! They embodied Spring, I guess you could say, with their innocent faces, evolving language, and bright, little-girl colors. They touched a long-ago part of myself who remembers the joy in learning to balance, new shoes, and a neighborhood puppy. They gave me permission to embrace wonder, even if it makes me look like "that crazy lady down the street." Joy is too precious to contain, friends… when it arrives – go for it!
We have traveled many paths together over the years. I pray that this time of new life brings ease into your day, joy into your heart, hope into the world around you.
With affection, Lisa