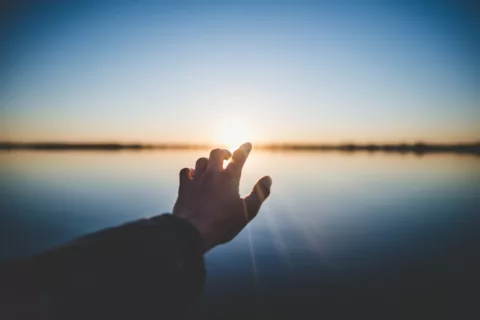 Dear Friends
I recently made an interesting decision. I decided to let go of shame.
It was a slip-off-of-a-stool kind of decision, it was just the next natural thing. Considering how I process things to death, it feels like a moment of Grace.
As a spiritual director, I sit with people as they share their hearts. It is a remarkable, grace-filled experience to be present to another's heart. But listening to my own heart? It has been a rough path. I think I'm stubborn. I suspect that's how it is for some of us, some would say Ego is putting up a fight.
I recently sat with a man who described a moment as "freeing." The look on his face when he spoke was so inspiring. His expression invited me to imagine what it feels like to b-e  f-r-e-e. Free of self-consciousness, free of questions about self-worth, free of fear, free of doubt. I've had "freeing" moments, a sacred awareness of God's love for me. But in daily life, the very human patterns slide back in and I get caught in the "not enough."
I've been writing to you, friends, for 9 years – drawing connections between my little life, the complex world that we share and the healing presence of Divine Love that surrounds us. Primary themes have been Hope and Conscious Grieving, since many of you, like me, come to these Glimmers through the path of Loss.  As I consider my call as a guide in the Land of Loss, I pause and gratefully remember, that I am, like you, a child of God. And as I consider our journey together, I rejoice. With your companionship, I deepen my trust in the Abiding Love that surrounds us all. Together, let us open our eyes to the Land of Hope that has been here, all along.
To continue the conversation, I invite Connecticut friends to join me on Thursday, March 2 at 7pm, at John P Webster Library. Part of First Church in West Hartford, JPW is hosting, "An Evening with Lisa Irish: Hope in the Land of Loss." It's free, will include book giveaways and sales, and is designed to share messages of hope that I have encountered in my journeys. I hope you can come, it would be a gift to share the experience with you. You can find JPW at 12 S Main St in West Hartford and register for the program with this link. And if you can't be there, please keep those who attend in your prayer, in your loving intention for peace in human hearts.
All my best, Lisa