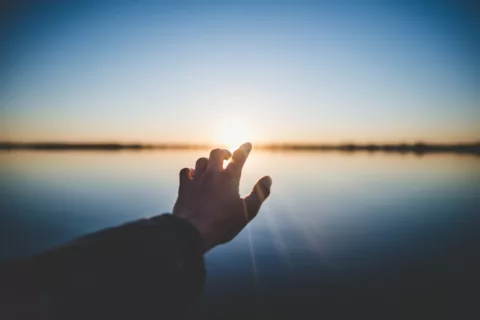 Hi Friends,
How are you on this new day? As June comes to a close, I consider the "life lessons" that have come my way. I wonder what words or images might connect with your heart at summer's arrival. A couple years ago, I shared about the feelings of belonging I enjoy when playing in the pool at the YMCA . Today my mind returns to that cool, blue water where I'm surrounded by laughing and hard-working friends.
Our Water Ex class is filled with movements that work so many parts of my body, even my feet as as I use them to grasp an underwater noodle! I used to believe laps were a superior work-out in the pool, but no more! Just a different experience of inhabiting my aging, but faithful, body. I also used to get frustrated when our instructor called for one set of twists and turns on the left side and didn't duplicate it on the right side of said body. "What is she doing?" I muttered to myself as I did it the "right" way out there in the back row. (Being tall, I land in deeper water and enjoy the freedom it offers.)
Lately, though, I've stopped monitoring our instructor's cues for the left and right sides of leg or arm movements. Sometimes there is a difference between each side, but instead of worrying about her possible forgetfulness or my needing the security of sameness (it's my inner Monk), I've surrendered to the gift of the present moment. I'm moving, for heaven's sake! I'm paying attention to my right hip (or left shoulder or right abductor) with love!
If you've made it all the way through this Glimmer, thank you! If you relate to the ongoing and complex relationships with 1) body, 2) surrender, 3) ego and 4) self-compassion, hello and welcome! If you'd join me one step further, I offer these words and music of Carly Simon that just seem to fit my own inner movements of healing and hope, self-acceptance and aging. She says, "I've been doing a lot of thinking about growing older and moving on, nobody wants to be told that they're getting on."
There is wisdom in this moment of our lives, friends. This very moment holds the fullness of failure and joy, life and loss. Let us stretch our hearts, as well as our beloved arms and legs, to a truth so eloquently expressed:
"That life is eternal, and love is immortal, and death is only a horizonLife is eternal as we move into the light, and a horizon is nothing, save the limit of our sight"
My love to you, Lisa