Dear Friends,
I share here a recent blog that I wrote for Mercy by the Sea Retreat and Conference Center. We are working together to create an afternoon of connection and healing, and you are invited.  Details follow for our live, virtual gathering on May 23rd, I hope you'll consider joining us, especially if you've been circling around sadness or loss. And know that you are in my prayer, as we learn to let hope and sadness co-exist in our tender hearts.
with love, Lisa
FINDING HOPE IN THE MIDST OF LOSS*
A cardinal visited my window today, the burst of red in the grey morning made me smile and reminded me of Florence Trahan, RSM. I was fortunate to learn from her at Mercy by the Sea. I was blessed to pray with her. Sister Florence's gentle heart touched my own as my urgent questions and thoughts filled the room. Where is God in this situation? How should I respond to the people before me? Her spirit sits with me now as I pray about the pandemic and my upcoming program on grief++.
I'm aware that now, and during my training with Sr Florence, I want to do this "right." Structure my day, I am told. Make time for both movement and contemplation. I listen to wise teachers online, as I listened to Florence's guidance, and find myself lacking. Some days, I am not steeped in the "peace which transcends all understanding." I dip into sadness, hover around fear and get drawn into the great unknown.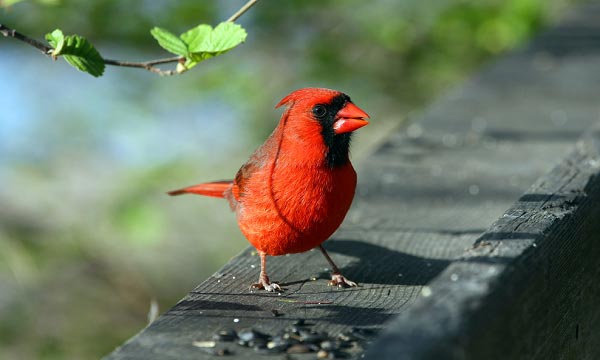 My study of and experience with grief reminds me to pause…take a deep breath…and open my heart to these feelings. The pandemic is an experience of loss upon loss. Some days I can't keep up. At the same time, I remember the call to self-compassion. "The root practice," Francis Weller explains, "for our inner lives and for our relational lives."
As any griever, I am doing the best I can. I am remaining conscious and bringing that awareness to my experience of loss. I hold the space of love for myself, just another pilgrim on the journey. In the midst of these times, Sister Florence's gentle spirit reaches into my heart and reminds me that when we choose compassion for one another, and for ourselves, we enter the Mystery as one.
Sister Doris Klein wrote, "We must remember that to own the light is not to deny the darkness but to allow it to be transformed – and it takes courage to be faithful to this transformative process." Grief after our loved one's death and grief during this life-changing crisis both call us to an unknown transformation. That is part of the challenge. At the same time, Love is the light that guides us. Love cultivates the courage to choose self-compassion. Love, just like a visiting cardinal, comes at the right time to calm our fears and heal our wounded heart.
*Posted on
++  Conscious Grieving: Cultivating Hope in the Land of Loss 
Due to the pandemic underway, we are experiencing loss and grief in an entirely new way, including unprecedented separation from our hospitalized or dying loved ones. As global losses mount, our personal losses can become "disenfranchised." At the same time, we can feel overwhelmed by the "collective and anticipatory grief" that we share each day. 
On May 23rd, 2020, 1-4, p (EDT) Mercy by the Sea Retreat and Conference Center in Madison, CT presents a live, online gathering to explore and express our experiences of loss and grief, including those related to Covid-19. The cost is $40, for detailed information and registration go to https://www.mercybythesea.org/
Lisa Irish, MEd, MA, BCC will host a time of reflection and sharing, as she draws from her experience in bereavement chaplaincy and spiritual direction. This program will support our individual and collective grief in these times of isolation, exploring the transformative nature of grief and nourishing the sacred strands of connectedness between us.  Fr Richard Rohr says of Lisa's book, Grieving – the Sacred Art: Hope in the Land of Loss, "…The roadmap is wise, but sensitive – grounded in hope – and reminds us to rest in God's healing love."