Dear Friends,
Coming off the holiday time has given me lots of opportunity to think about family and love. I am so very blessed to have both. This photo, from our "family of choice," captures a child's delight in the Love around him, and hopefully kindles our own memories and experience of being loved….
I also hope those whose families are absent or wounded will hear a message about love and connection available to us all.
*************************************
Fours years ago, I was sitting with Sr Ancilla as her health was declining. I was her chaplain in a nursing home, and she was my teacher in that moment. Questions and decisions regarding her care were circling around us, as we quietly held hands. We shared both silence and speaking with ease, for our relationship had grown and developed over the years.
  Then she said, "You know, I've come to love you." 
               I responded, "And I've come to love you." 
               And she replied, "I know."
In that moment, as I cherished the awareness of her love for me, I was a witness to a simple but powerful truth: She received my love for her, fully, without hesitation or doubt.
More importantly, the way she said "I know" had this quality of freedom – impish almost, as she revealed she knew herself to be lovable.
And what did I learn from her in that moment?
I was reminded that it is OK to see yourself as lovable.
Hopefully, we knew we were loved as infants. As we waved our arms and legs and looked out into giant faces and bright light, most of us heard oohs and aaahs. We felt kisses on our skin in all sorts of places! We were held, rocked, shared and protected. All that love showered upon us created a cocoon for us to grow and evolve.
Psychologists will explain all sorts of reasons for why that lovability factor changes over the years. Some of us need more help than others to retrieve the golden memories of our unique wonderfulness in the world. And my recommendation? Go for it! If wounds, fears or doubts are in the way, do the work you need to do! Find your way back!
Of course, Sr Ancilla had another lesson for me and for all of us. She was graced with an experience of the Divine in her bones! Her impish delight in her own lovable nature was rooted in the Light of Christ, where she had embraced the gift of Love, fully and completely. May we all come to realize our inherent value, beauty and lovability this new year. May we, as the daughter and sweet grandson of a dear friend shows us, celebrate the joy of being alive and being loved!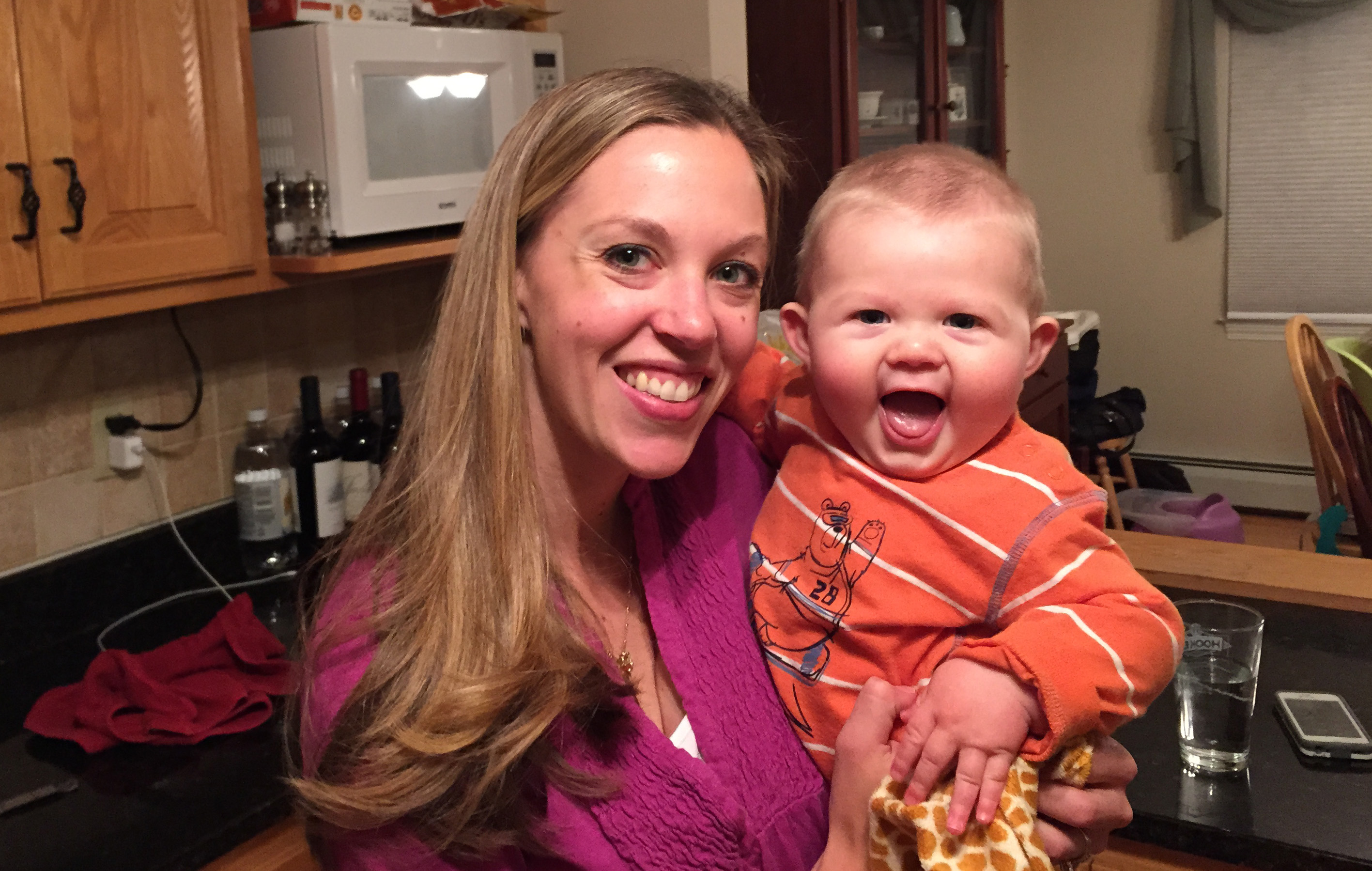 Blessings to you as 2015 begins, 
Lisa