Dear Friends,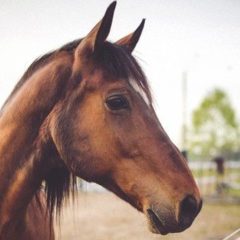 You've been on my mind these cold, wet days of November – I hope your heart has been nourished by those who love you and is available to those who are in your care. We are sustenance for one another on this path of life, our choices matter. I was blessed by such hearts last month –  Rick, Nancy and two of their horses, T4 and Junior. Each ministered to me, each was present to me during my retreat at their New Mexican horse ranch. Jungian James Hillman reminds us,
 "We can't be separate from nature, we are nature. Our cells are alive, our nerve fibers are alive."
Every moment of my southwestern adventure renewed my connection with nature, with life. I was sensitive to the high altitude of the region and became dedicated to increased water intake. The cold, even snowy, days required extra bundling while walking among the sagebrush and yucca plants. Rick and I kept silence on one hike, stopping for an occasional prayer and psalm. The desert view from the bunkhouse kept me grounded in the land and my morning routine returned me to the basics. Paper, kindling and dry wood, stacked together in the wood stove, became my entry to prayer as my own light caught fire in the quiet.
I traveled to Crossed Arrows ranch to encounter the horses. I did not know what I would find standing next to these magnificent creatures, these emissaries of the natural world. With Nancy's guidance, I experienced a relationship that used no words but communicated deeply. I felt their capacity to connect, heart to heart, and found my own heart responding in the moment. The thoughts and feelings that I brought with me from Connecticut were set aside as I stepped into a fullness shared with these living, loving beings. Gift.
I offer these images to you, friends, as a witness to the lessons found in nature and to the hope found in the world around us. Why else are we drawn to the seashore or mountain trail? Why are birds captivating or the sunrise magical? We can't be separated from nature, we are nature. Our humanity resides in Earth, our soul experiences her beauty. Gift.
May blessings and gratitude fill your hearts,
Lisa
*Rick, Nancy and their horses minister to post 9-11 veterans and active military through their non-profit venture: www.horsesforheroes.org. They explain, "The Creator gave us the horse as a gift of transcendence, a bridge between the physical and the spiritual world. They are incredible partners, messengers and healers."