Dear Friends,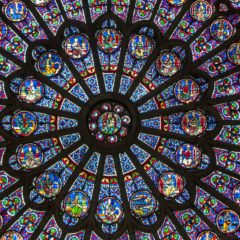 I have missed you! I have missed the connection found through this monthly ritual of wondering what light I can offer, of holding you in my heart and mind, of listening deeply for the right words. This month, January 2019, marks five years that I have reached out in this way. When I began, I trusted an invitation that could not be ignored…these Glimmers and our relationship are the foundation for my ministry during five these years, including my books on grief. I am so grateful for each of you.
A new year, a new day, a new moment in life… we hear Mary Oliver's wonderful question,
"Tell me, what is it you plan to do with your one, wild and precious life?"
This wild, precious life of mine has been hard-won. I have climbed steep mountains and sat in lonely darkness. I have also rested in loving arms. For me, life is an unfolding, an unwinding of fibers, some coarse – some intricate lace, each a part of the tapestry that is weaving within and around me. Such is the invitation to authenticity.
What about you, dear friends? What do you plan to do with your one, wild and precious life? I am hoping you embrace the idea that your unique light is needed in this new year, it is gift. I am hoping you trust your light and let it shine! I close with words from Roger Wolsey for your consideration as we begin anew…
"You, the real you, knows the truth. The truth is you aren't the things that have happened to you, you aren't the things you've done. You aren't the things you've failed to do. You aren't your wounds or the ones you inflicted. You aren't your regrets. You aren't in anyway a should have, could have, or would have.

You are fully human and fully divine. You are the very incarnation of God. No, not the only one, but no less than one.

The unique prism of your life reminds us of who we are too. Thank you for your colors. Thank you for your light. Thank you for being a stained-glass window picture story of glory."
With  affection and gratitude, Lisa