Dear Friends,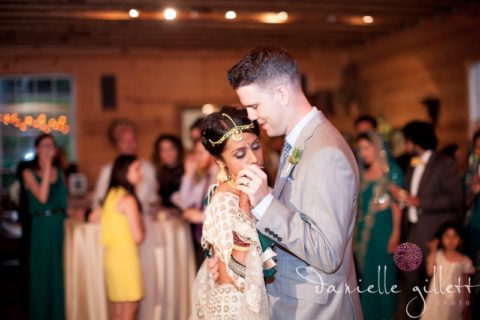 Happy June!! I have missed you! I heard from some of you following my May Glimmer and am grateful we are sharing this human adventure. For me, this last month was so full that I feel as if I lived three months within the 31 days. My son, Paul, got married. I met many new life experiences and feelings as I witnessed the amazing moment of "YES" that he and Shaila shared. A wedding is a powerful catalyst to contemplate love. We are drawn into it's mystery, into the new creation these two hearts bring into the world.
Weddings lift us up and remind us of love's ever-presence. The celebration allows the community to share in this personal bond between two people and rejoice. We're also reminded of love's power at times of loss. Our hearts ache at funerals, and for many days after. The painful anguish might mask the source of its scream, naming it the separation from one we love. But without the great gift of love-shared, we would not know such loss. And love, my friends, is everywhere else in between, isn't it?…in the simple offer to help a neighbor, picking up milk on the way home, or finding patience in moments of stress. Love is in the daffodil that reaches to the sun, in the night sounds that come through an open window, in the stillness of a sleeping baby resting in her grandma's arms.
Have you seen the movie "Love, Actually"? In the opening scene, one of the characters describes the expressions of love found at an airport. For me, this movie is an anthem to Love! In the midst of brave or fearful behaviors, we see confused, selfish, endearing, lonely, loving people seeking a connection with someone else. And as the opening scene so sweetly shows, "love actually, is, all around." Our job as sojourners on this planet is to see it, share it, create it, and receive it. Love needs each of us to join the dance! Love needs us to open our hearts to the music, raise our arms and and say "yes!" We danced at Paul and Shaila's wedding, oh how we danced! Will you join the dance of love?
With love on this June day, Lisa